Solutions
Audio-Visual Expertise
Audio-Visual is an essential part of any successful event. We'll plan and manage your audio-visual to meet the demands of your event with our experts on-site for any unexpected situations.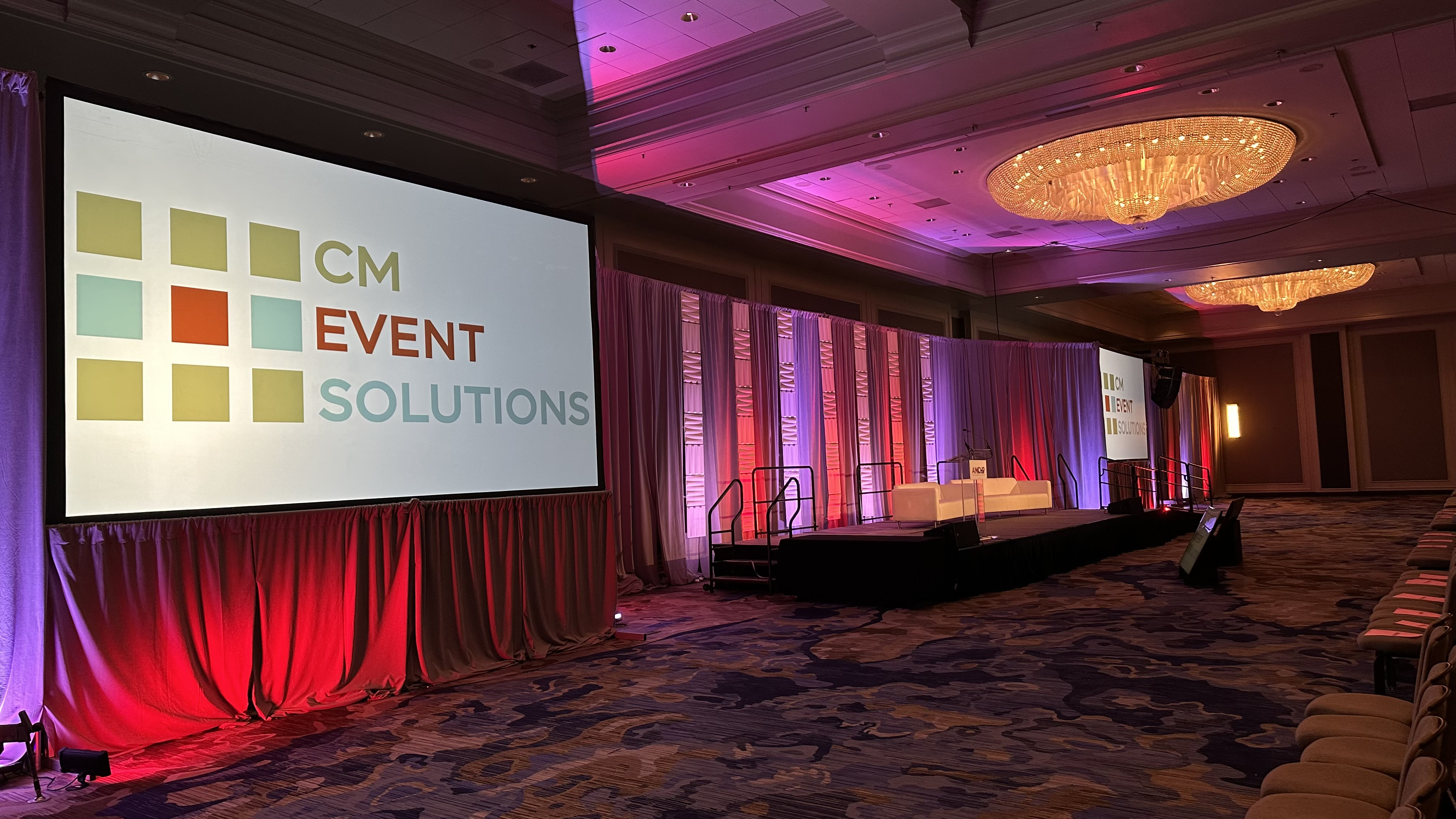 Why CM for your audio-visual experience?
At CM Event Solutions, our AV services ensure top-notch quality. We strategically collaborate with you from site selection to onsite execution, providing a comprehensive analysis of equipment and labor orders to eliminate fluff and minimize costs. Our unparalleled level of passion and enthusiasm for every project allows us to create experiences that leave lasting impressions on your attendees.
We ensure all aspects of the event, including production and AV needs, are seamlessly integrated to meet the needs of the program. Our team is involved in site selection to ensure adequate room sizes and connectivity, and is connected through the program development process to understand the speakers' roles and agenda needs. Choose us and experience the power of exceptional events that exceed your expectations.
Events of All Sizes
With industry veterans at the helm, our event planning and management services cater to events of all sizes, from small intimate board meetings to 25,000 attendee annual conventions.
Unified Team
A unified team of meeting managers and audio-visual experts ensure production and AV needs are seamlessly integrated to meet the goals of the program.
Client Collaboration
Our team works directly with your representatives to identify specific AV needs and requirements while establishing clear communication channels to address concerns or last-minute changes.
Cost Savings
Our experienced staff minimizes the risk of costly technical glitches or delays. With our expertise, you can trust that your event will be executed flawlessly while staying within your budget.
Our clients

– Where success happens
We've had the honor of bringing engaging events to these amazing clients and more. From associations to corporations. From intimate meetings to large conferences.