Solutions
Registration
Registration is a critical component of event planning and is one of the first ways your event can make an impression on attendees.
CM Event Solutions offers comprehensive event registration services to ensure attendee check-in is smooth and efficient.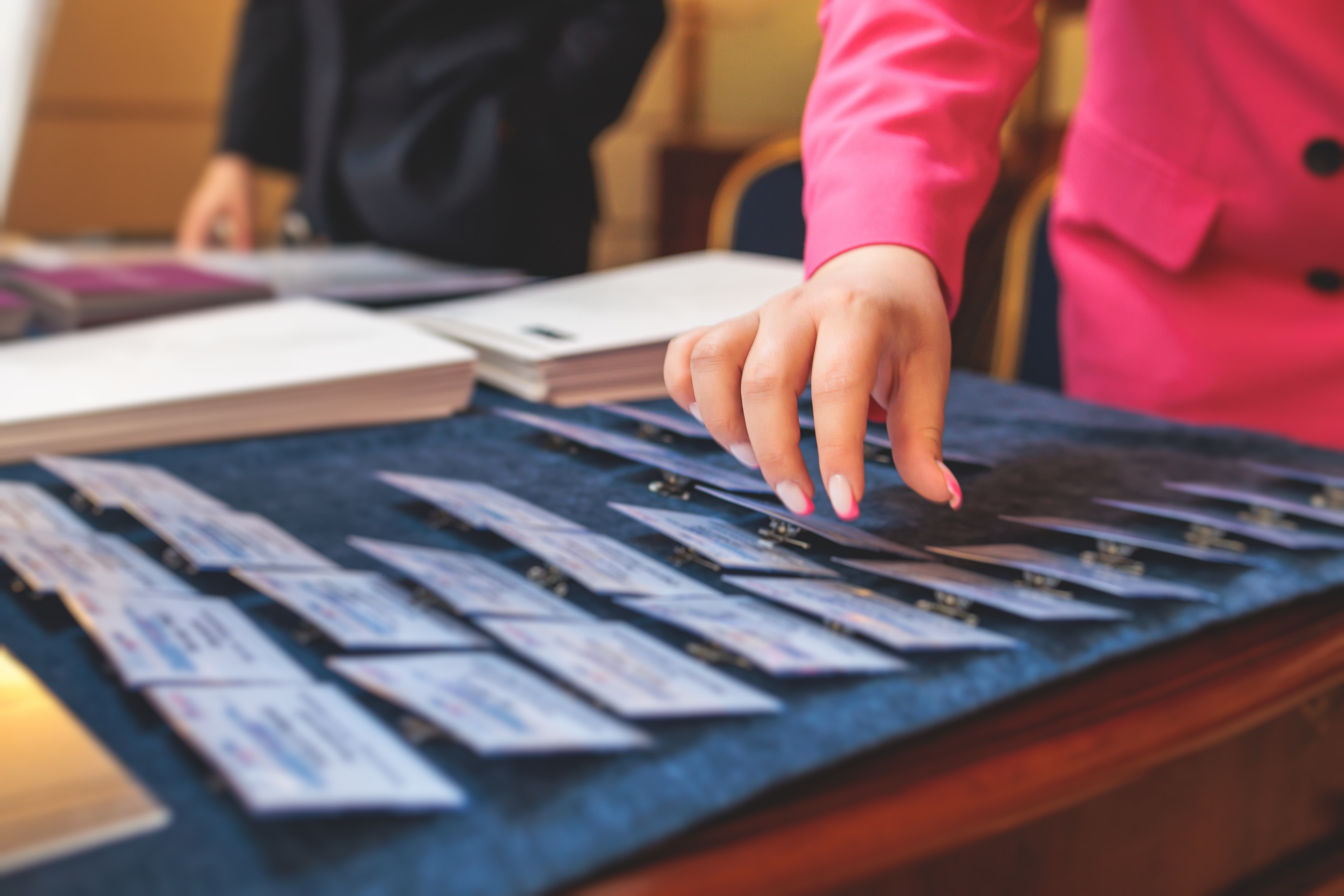 Why CM for your registration services?
Choosing CM Event Solutions for your event registration needs guarantees you a high-quality, tailored solution that meets your specific requirements and delivers a seamless registration experience for attendees.
Efficient Registration
We provide user-friendly registration software to build the online registration form, collect and organize attendee data, and process payments. The same software then creates badges using on-site printing stations. Our first-class support through registration process ensures if attendees have a question, we've got an answer!
Expertise & Experience
Our team has extensive expertise and many years of experience in event registration. We are proud to show and use our knowledge of best practices, regulations, and the latest technologies and equipment. We take great pride in providing a high-quality service that exceeds the expectations of our clients and attendees alike.
Data Management & Security
We ensure that your event and attendee data is secure and legally compliant. We provide robust data management tools, including reporting and analytics which allows you to evaluate your event's success and enables data-driven decisions for your future events.
Cost-Effective
We offer cost-effective solutions to save money on event registration and negotiate competitive rates with vendors and service providers. We can also reduce costs associated with temporary staffing or by training your in-house registration teams.
Our clients

– Where success happens
We've had the honor of bringing engaging events to these amazing clients and more. From associations to corporations. From intimate meetings to large conferences.